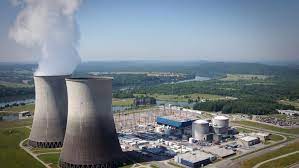 NTPC to set up 2×800 MW Lara Super Thermal Power Project (stage I) at Raigarh district of Chhattisgarh. The project will be based on super critical technology. Land requirement is estimated at 3500 acres. Coal requirement will be met from Talaipalli Coal Block of Mand Raigarh Coalfields. Coal will be transported through captive MGR system. Water will be obtained from Mahanadi river at a distance of about 5 km.
The 4000 MW Lara project is stuck on differences with the Chhattisgarh government over the state's demand for free power. However, NTPC has signed PPA with Madhya Pradesh State Power Trading Company Limited in November 2010.
Land acquired is 899 acres out of 1280 acres and the project has received environmental clearance.
As of May 2013, land required for the project has been acquired.
Water requirement is also arranged from Saradih barrage on river Mahanadi.
The company has awarded the steam generator package to Doosan Chennai Works and turbine package to BGR Energy Systems
In April 2018, the company had commissioned its first unit of 800 MW.
As of February 2018, the project is nearing completion, however the coal requirement has to be met from Talaipalli Coal Block, which is not yet operational and likely to get commissioned only by 2019. Permsision to move coal by road from other coalfields has been denied by environmental ministry.