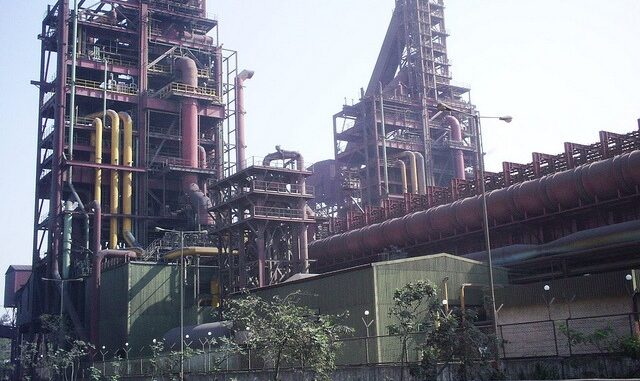 NMDC is planning to set up an Integrated Steel Plant (3.0 MTPA) at Nagarnar in Jagdalpur in Bastar district of Chhattisgarh. The project will have facilities like Coke oven plant with CDCP (Recovery type) 2×67 ovens, 7.0 m tall, Sinter Plant 1×460 m2, Blast furnace 1x 4,500 m3, De-Sulphurisation units 2×175 t, Pig casting machine 3×1,700 TPD, Basic oxygen furnace 2×175 T, Ladle furnace 2×175 T, RH-OB Plant 1×175 T, Thin slab caster coupled with hot strip mill 2×1 strand, Hot strip mill with finishing train 6 strands; 28,96,000, Lime Plant 2×500 TPD, Dolo Plant 1×300 TPD and Power Blowing Station 3×30 MW. The project is estimated to cost Rs. 170,761 million.
The company has signed a contract with Tata Projects and Danieli Corus for setting up the blast furnace, which will produce 9900 tpd and a modern refractory and closed loop system. It has also appointed PFC, as a consultant to develop the power project to meet its power requirement for the steel plant.
In January 2012, the company has awarded EPC contract for the by plant product plant to Shriram EPC Ltd. The contract is worth of Rs. 5090 million.
In October 2014, BHEL has been awarded the power distribution package for the plant, a contract worth of Rs. 3590 million. The work package includes design, engineering, supply, erection and commissioning of the complete power distribution system
As of February 2016, the project is likely to be commissioned by end of 2016.
As of December 2016, the plant is likely to go trial operation in mid 2017. The company has so far invested Rs. 12226 million.